With the holiday season fast approaching, many of you are probably getting ready to send big packages full of delicious goodies and fun gifts to your family members and friends. But what happens when you get a note from your loved saying that, yes, the package arrived but it was smashed in?
Life happens – we all get that. However, there are ways to safeguard your precious gift boxes and ship them with little to no risk. You don't have to wonder whether that delicate ornament you're sending will arrive in one piece. When you follow our tips and tricks, there will be at least one part of your holiday gifting that won't cause you stress and anxiety.
Let's learn how to ship a box safely over the holidays:
1. Ship your box via a reputable shipping company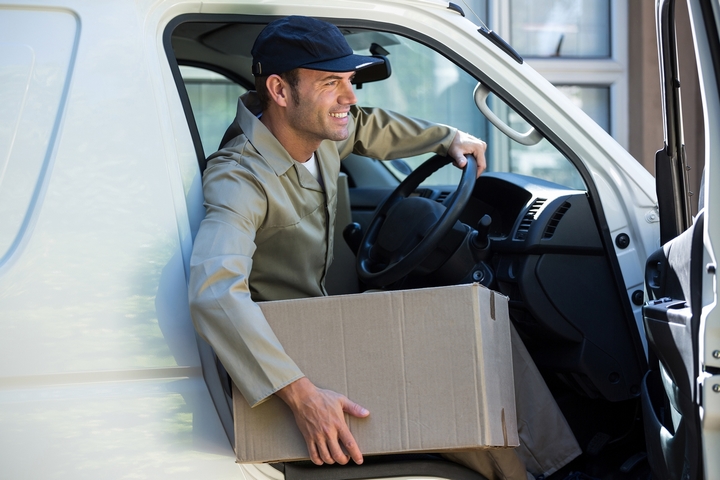 There are many shipping services out there today. But none can beat the convenience, control, and peace of mind of a reputable, professional shipping company. When you send off a box, package, or even a postcard to someone you care about, you want to make sure that it reaches its destination intact. And that is why you need to make sure that you're dealing with professionals when you go to ship your box.
The best way on how to ship a box is to do it professionally. These professional services can provide you with package tracking, two day delivery (in some cases), and other conveniences that will help your package arrive at the correct doorstep at the right time.
2. Consider buying a flat rate box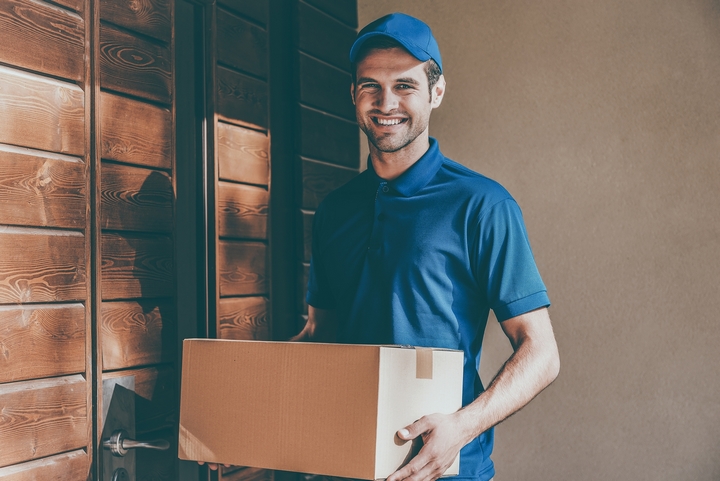 While not all shipping companies provide this amenity, it's well worth looking into. Flat rate boxes are an amazing deal if you're planning to send a large box to a family on your 'nice' list (or even just to one lucky individual). You can load flat rate boxes with all the best of the holiday season and then send them to your loved one for, well, a flat rate. You'll save money if you ship a box this way. Check with your preferred shipping company to see if they offer this great deal.
3. Make the box look its best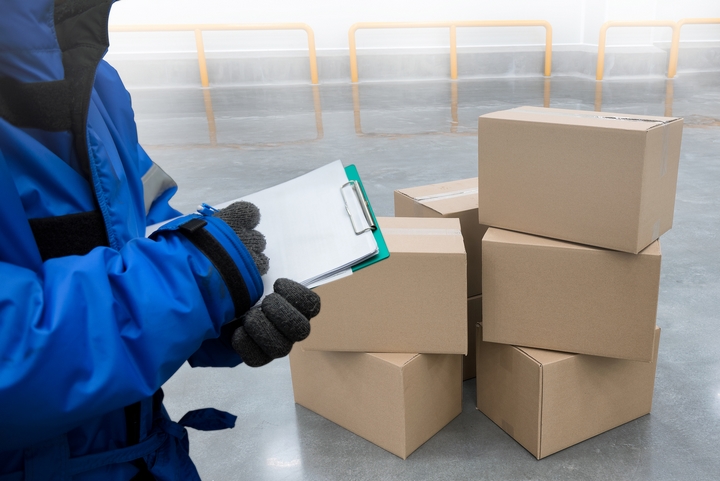 When shipping a box, it's a good idea to purchase shipping boxes strong enough to withstand the rigors transit. Yet, the boxes should be lightweight enough so that they won't cost you a fortune. If you have an already used cardboard box in your home that seems perfect for what you need to ship, then go for it!
You should do a little cosmetic work on that box so that it looks great and that no extraneous shipping labels are there to confuse the postal workers. So remove (or obscure) any leftover shipping information from the first time the box was used. Then it should be ready for you to use it!
4. Protect the box's contents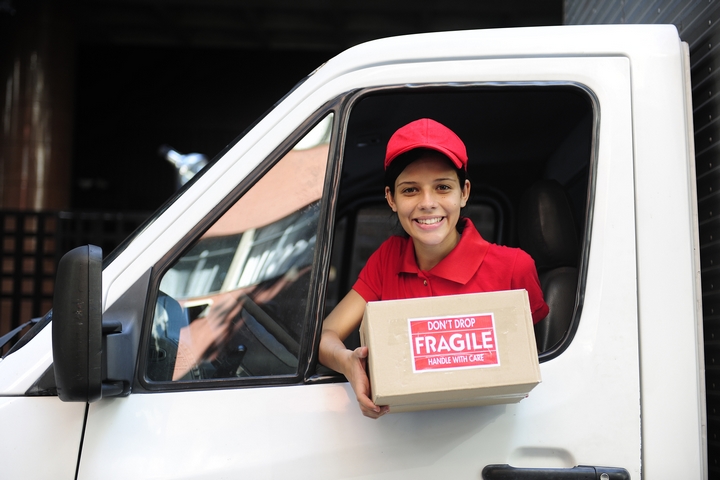 If you're in the middle of the holiday rush, you may be tempted to throw all your gifts into the box and ship it off right away. What could go wrong? Well, a lot of things. If you're planning to send a box full of gifts to a loved one (or a box full of anything to anyone), you'll need to pack the contents carefully. You can use packing peanuts, bubble wrap, tissue paper, newspaper…just make sure that all the items are packed in tightly so that they won't move around and be smashed, bent, or broken.
5. Make sure that your box is strong enough for the load it carries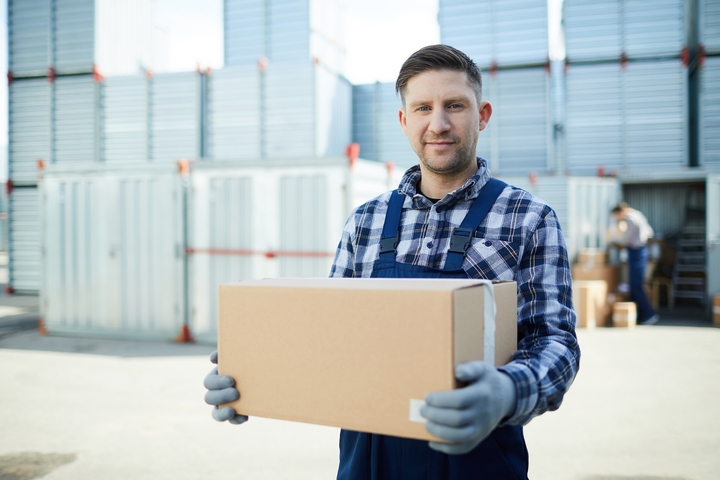 The process of how to ship a box can get expensive. We often want to stuff as much as possible inside so that we get as much bang for our buck as possible. But that might not be the best move. If your box is loaded too heavily, it can break or rip (often in the post office) sending all the items spilling onto the ground. You definitely don't want that to happen, so keep the contents of the box at an appropriate weight.
If you're still concerned, try wrapping the bottom and corners of the box with duct tape.
6. Write the addresses right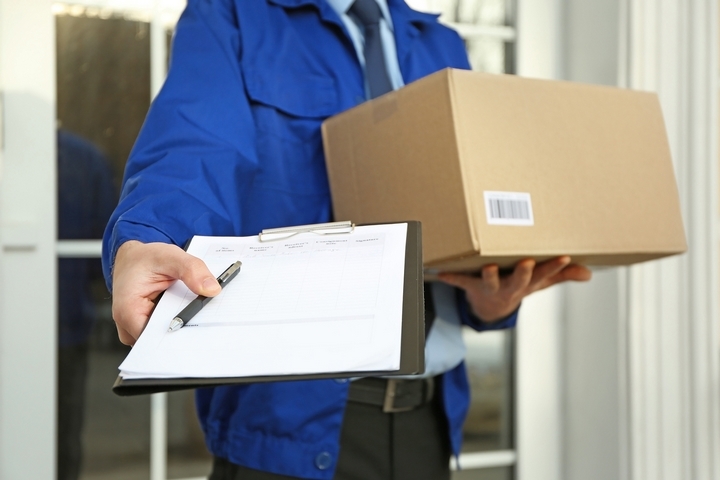 The addresses should always go on the top of the box. Not only is this a great place to label your box because it's the biggest surface (and therefore, easy to read) but it also serves as a subtle reminder about which way the box is supposed to sit. Print both the return and the sending address in bold, clear letters, making sure to include all necessary information. (Include the country of each address.)
7. Know what you're allowed to ship – and what you aren't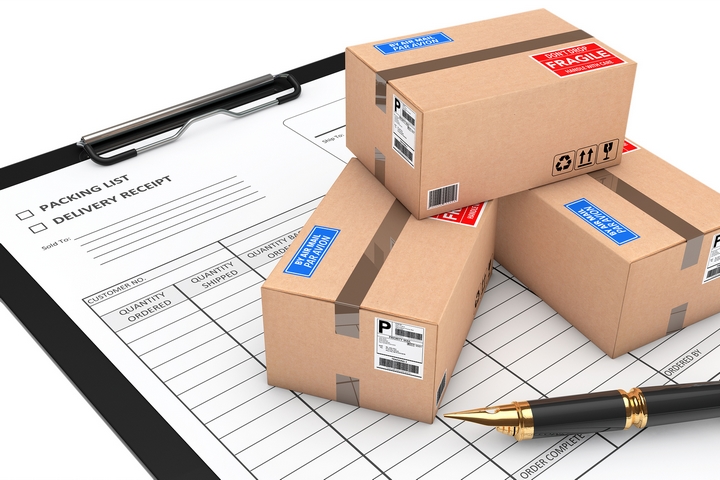 Most items are completely fine to send in the mail. But there are a few that aren't – and it would be best to look up a list of those items beforehand. There are the obvious candidates, like guns, bombs, and poison. But there's also items like alcohol, cannabis, dairy products, plants…and the list can go on. Know what you can and can't ship before assembling your package. It can save you a lot of trouble in the long run!