Imagine having a morning packed with different classes and getting to your part-time job only to be sent on countless errands or having to stay late. To compound matters, you come home at the end of such a hectic day to a living room that looks like it has just been ransacked. Add to this distressing spectacle a sink piled with dirty dishes, and you have a stinking, messy situation on your hands.
If you are like most people, mustering the energy to clean your apartment after a long day is hard. However, this is something you have to do, and the sooner you start the better.  The student apartments that you have rented are spacious, personalized, and beautiful, but the appearance will only last if you keep up with the regular cleaning and maintenance. Follow these tips on how to clean your apartment and give your living space that fresh, clean and tidy look!
1. Create an Apartment Cleaning Schedule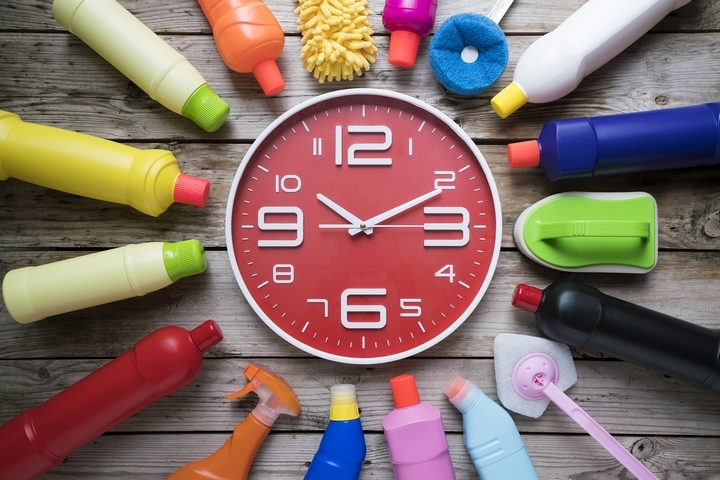 Creating a schedule will help you stay organized before you clean your apartment. This should be the first thing you do before embarking on the actual cleaning work. Set a specific day and determine what section of the home you will clean. Since you may not be in a position to thoroughly clean the entire apartment every day, pick a day for deep cleaning.
While most people find Saturday ideal for cleaning, a weekday may be a better option in case you need to work or attend an on-campus event over the weekend. Have some good music, a couple of snacks and a nice movie to binge watch while you clean. The beauty of this is that you get to deep clean every part of the apartment and have fun while you're at it.
2. Have the Right Cleaning Supplies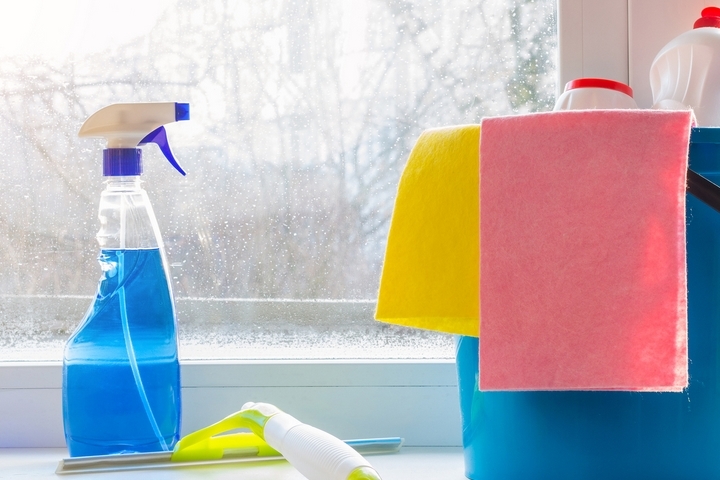 While you can use cleaning supplies such as mops, all-purpose cleaners, vacuum and brooms to clean just about any room, others are great at cleaning specific sections of the apartment or appliances.
For instance, how you clean an oven is different from cleaning non-electric appliances. Ideally, you should get an oven with a self-cleaning setting. Otherwise, set the oven at its highest temperature and leave it on for about an hour. Next, remove the racks and cover all surfaces with an oven cleaner once the oven has cooled down. Let the cleaner sit for a few minutes and wipe down the oven.
The cleaning process for a fridge is similar to that of the oven. Just clear everything out, wipe the entire fridge with a kitchen cleaner and clean the drawers with dish soap. As for the blinds, just give them a proper wipe down and you should be good to go. Use scrubbing pads to keep your bathtub sparkling clean.
For mirrors, use a clean soft cloth dipped in warm water. Scrub in a circular motion and immediately follow it up with a dry towel.
3. Spot Clean Throughout the Week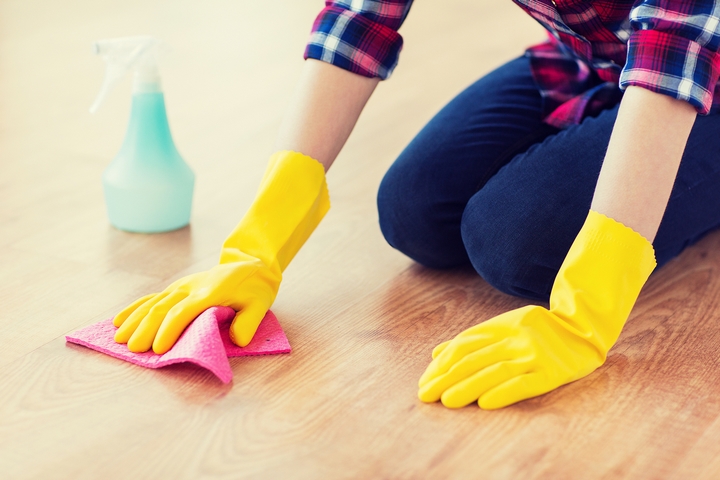 Finding time to clean the student apartment between your busy class schedules is extremely difficult. However, investing in a stopwatch can make things a lot easier. Start by setting aside 15 minutes of your day to clean the apartment. It could be in the morning as you start your day or in the evening.
Once you are set, start the countdown and clean your apartment room by room. Begin by clearing clutter in the living room, cleaning the tables with a damp cloth, making your bed, setting aside your dirty laundry, organizing your study space and taking out the trash.
The trashcan should be emptied at least once a week to avoid overflow. Having a simple daily cleaning routine can drastically improve your apartment's overall appeal.
4. Use Storage Containers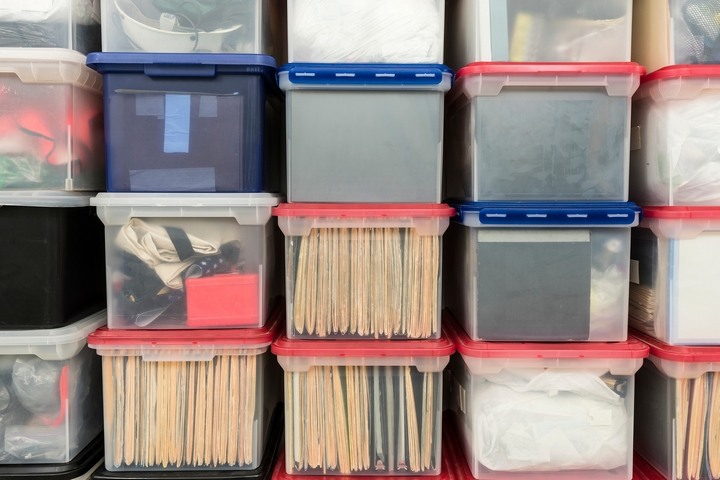 After de-cluttering, sort the items you would like to keep and those you want to dispose of from your student apartment. You need a place to store the items you intend to keep. Storage containers come in the form of classic cardboard, plastic, and bags. One can also use simple baskets, collapsible storage containers or the ever-so-cute and versatile mason jars. Remember to keep all your valuables in a safe place.
5. Use Disposable Products during Exams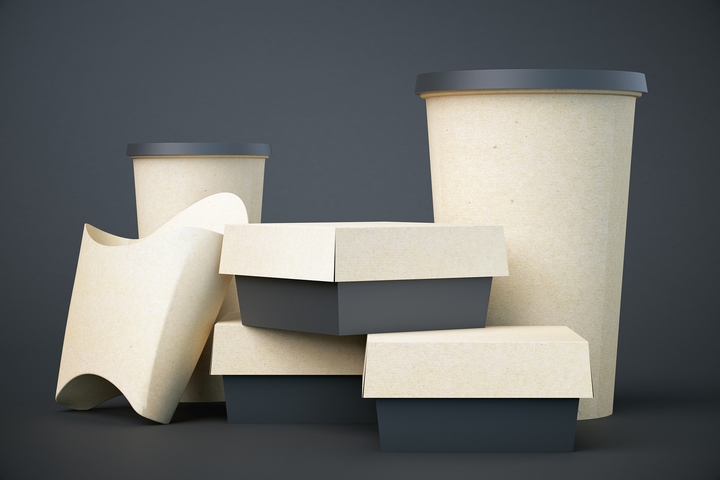 Disposable products are perfect when you're too busy to clean. They include paper plates, bowls, cups and plastic utensils. Using disposable products saves time and avoids the hustle of washing dishes now and then. During these extremely busy periods, you can comfortably study for your midterm finals and attend all your study group meetings.
6. Have a Place for Everything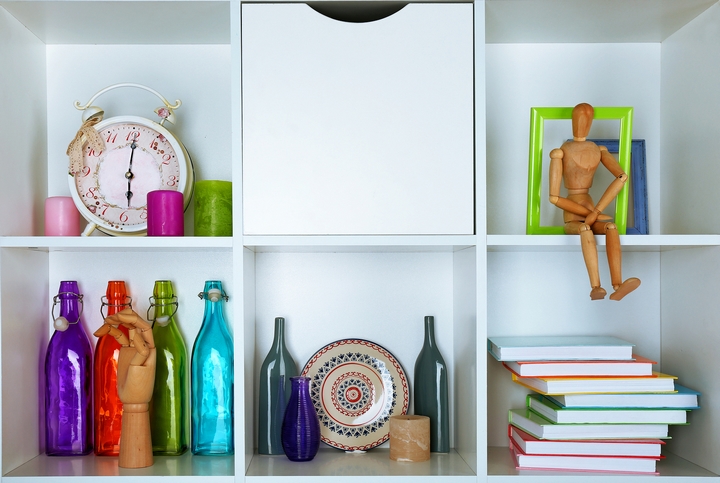 Being organized is everything when cleaning an apartment. Have designated places for keeping specific items such as dirty laundry, shoes, books, sports gear, kitchen and cleaning supplies, among others. Avoid having things lying all over to make it easy to find the things you need when you need them.
A clean college apartment is a beautiful site to come home to. Try incorporating the above tips into your daily lifestyle and watch your living space become an organized, clean and relaxing home. After all, who doesn't love a clean living space?