To instill good oral habits in your children, it's important to get them comfortable with visiting the dentist early on. Often, getting children to brush their teeth, floss, and sit in the dental chair can be frustrating and challenging. With these tips, you can ensure your kids get excited about the dentist and their oral health.
1. Choose the Right Dentist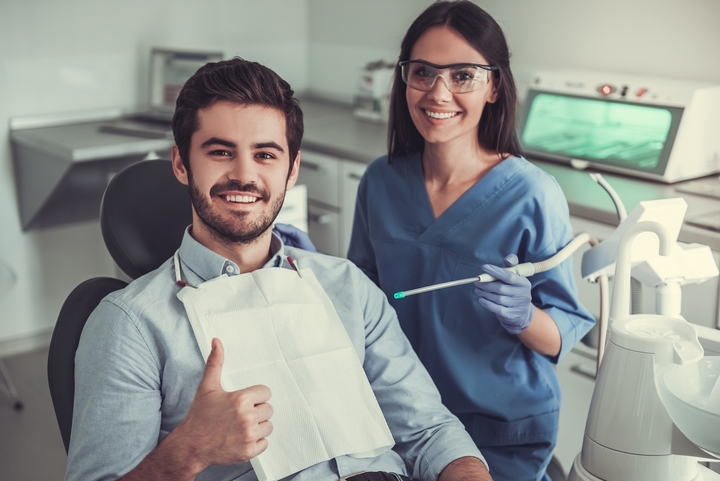 Your first choice when it's time for your child's first dental visit may be to book an appointment with the dentist you go to. After all, your familiar with them, the office and the staff. While this may not be a bad idea, it's often better to book an appointment with a pediatric dentist. These dental offices are designed for children—they're painted in bright colours, have toys in the waiting room, and have smaller tools and chairs to make the dental experience less scary. Visit a few different dental offices to find the right one for your child.
2. Lead by Example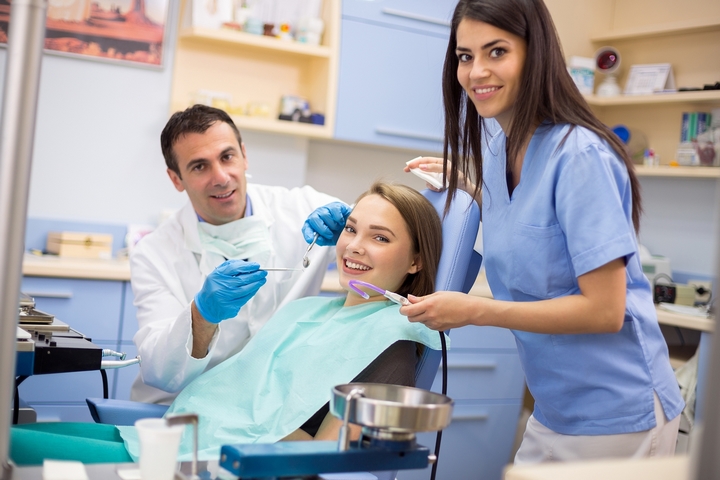 If you're scared of the dentist, you may instill these fears in your children. If you want them to have an enjoyable experience at the dentist's office, show them how fun and easy it is by bringing them to your next appointment. Your child will get to see that there's nothing to fear.
3. Be Honest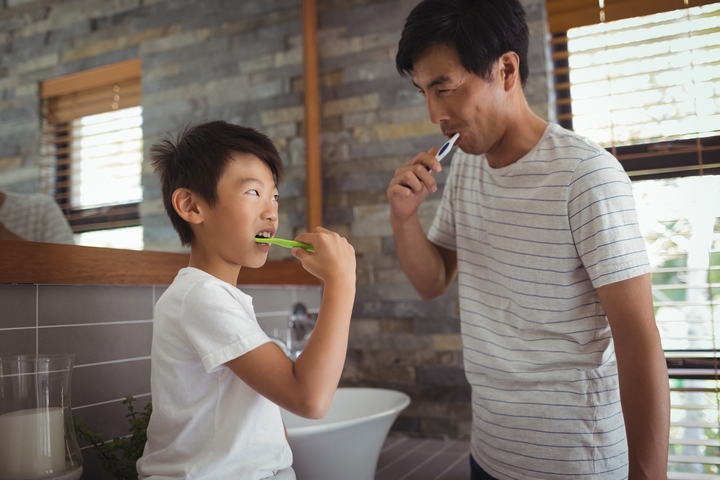 Fear often comes from the unknown, so it's best to talk honestly with your child about dental visits. Before the dental visit, sit down with your child and answer any and all of their questions about the dentist. You don't want to downplay their anxieties and worries, or they may not trust you. Use child-appropriate language and be honest about what will occur while they're in the dental chair.
4. Prepare Them ahead of Time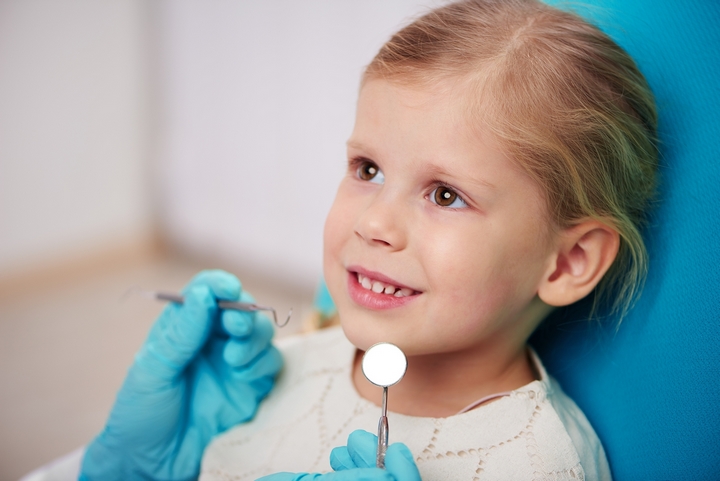 Besides talking to your child directly about dental appointments, it's a good idea to prepare them early on about what to expect by "playing" dentist with them or using a doll for practice, reading tooth-friendly books, or downloading educational apps about the experience. These activities can teach children about dental procedures, so they're better prepared for their first visit.
5. Let Them Make Decisions
It's important that your child feels involved in the decision to visit the dentist. Take them to the store and have them pick out their own toothbrush. Or, at the dentist's office, have them choose the polish flavour.
6. Start Young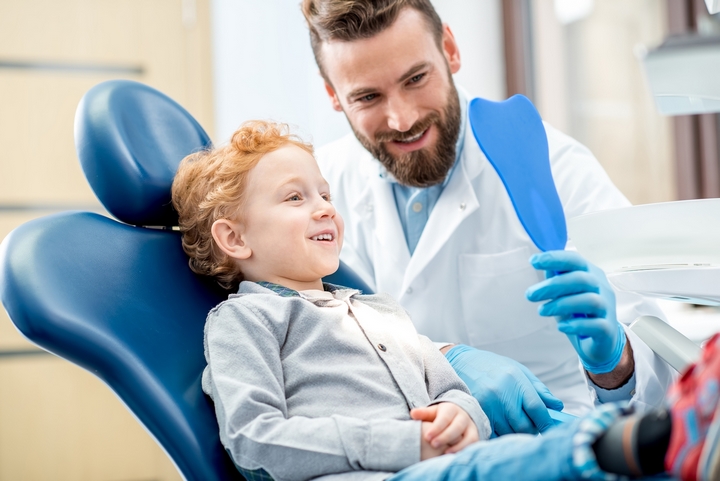 Most dental professionals suggest you take your child for their first check-up once their first tooth has appeared and by their first birthday at the latest. Not only will this be beneficial for their dental health, but it will also acclimate them to the environment and the dental procedures earlier on, before they develop fears.
7. Stay Calm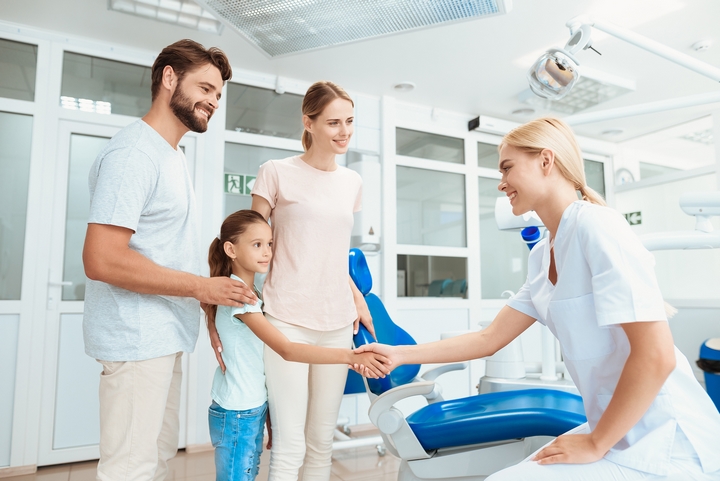 You may be more nervous than your child is at their first dental visit, especially if they're kicking and crying. It's important to stay calm in this instance so your child has a good leader to follow. Pediatric dentists are used to dealing with children of all ages, so there's no reason to worry or to be embarrassed by your child's behaviour.
8. Use Praise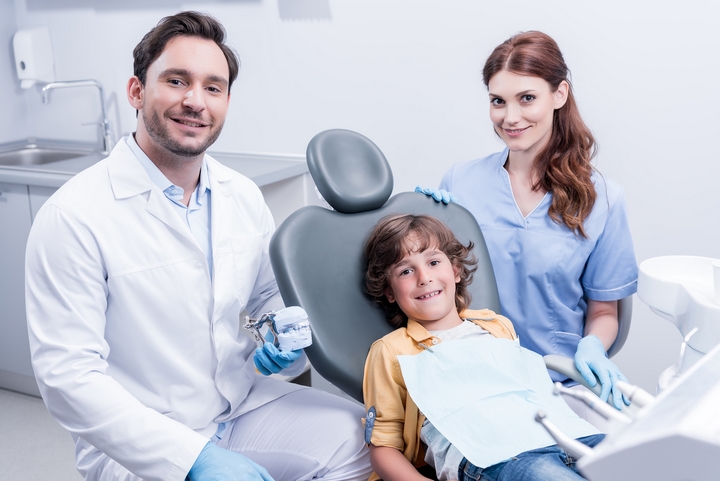 No matter how the appointment goes, whether your child is happy and excited or fearful and crying, praise them for being brave. Use positive reinforcement when they're displaying good behaviour as well. Keep in mind that you shouldn't bribe your child, particularly with sugary sweets, before or after the dentist. Consider using stickers, a new toothbrush, or another type of toy if necessary.
With these eight tips, your children will be excited about the dentist in no time.