Everyone has watched interior design shows on television by now. They make us envious of the beautiful homes, or jealous that these households have the capital to give their homes a makeover. Well, you can too. A little bit of elbow grease, a few dollars, and a creative vision – these are the tools that can help you focus on one room at a time. So, why not begin with something easy like the door and the front entrance?
Here are nine front door entrance decorating ideas for 2019:
Idea 1: Minimalist Front Door Decorating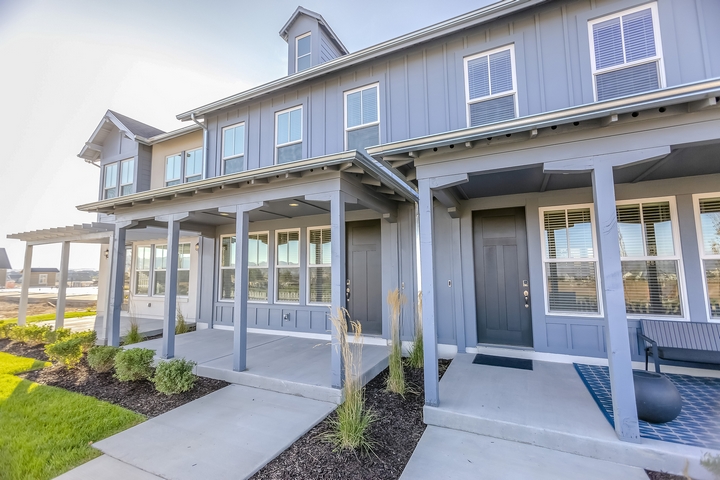 You have likely heard the name Marie Kondo by now. She is the smart, beautiful, charming, funny, and organised overnight celebrity making waves across the world, thanks to her wisdom of decluttering: only keep things if they spark joy. Simply put: less is more.
On one hand, you want your foyer to have the items necessary to make it look nice. On other, you don't want a whole lot of mess either. You may want just a mat for shoes and a coatrack. You may want nothing at all. And, you know what? That's OK.
Idea 2: Plenty of Lighting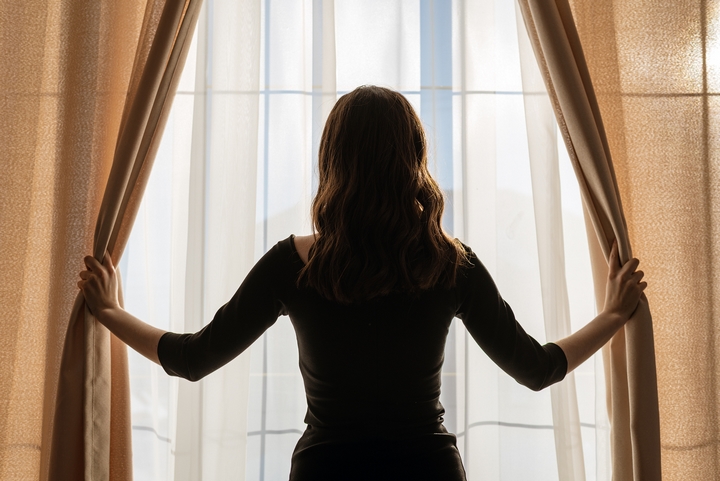 In real estate, the more lighting your home has, the more value it generates. Every part of your home should have an abundance of light, from the foyer to bedroom to the dining area. You should always embrace light, never shun it with curtains and blinds.
Idea 3: Natural Floors (No Rugs!)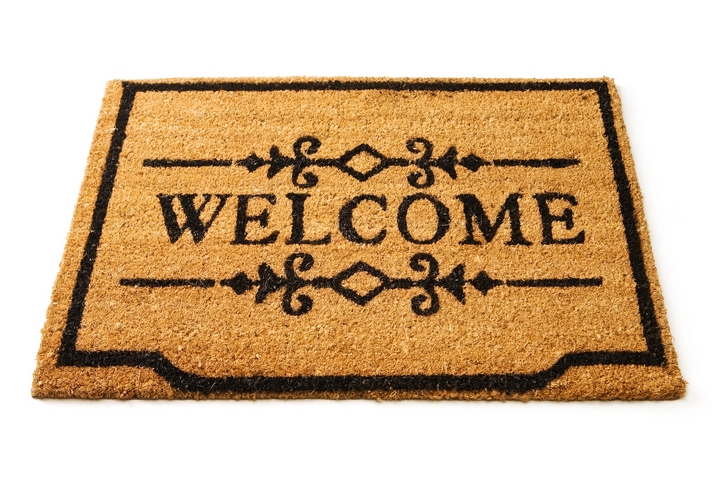 Rugs only generate mess (see below). So, why would you want to bother with them? You don't have to if you don't want to. While you want to prevent mud and external elements from entering your home, a rug can eventually look like a worn-out, ugly, and dilapidated mat that has no business in your beautiful abode. Throw it out.
Idea 4: Bring Back Wallpaper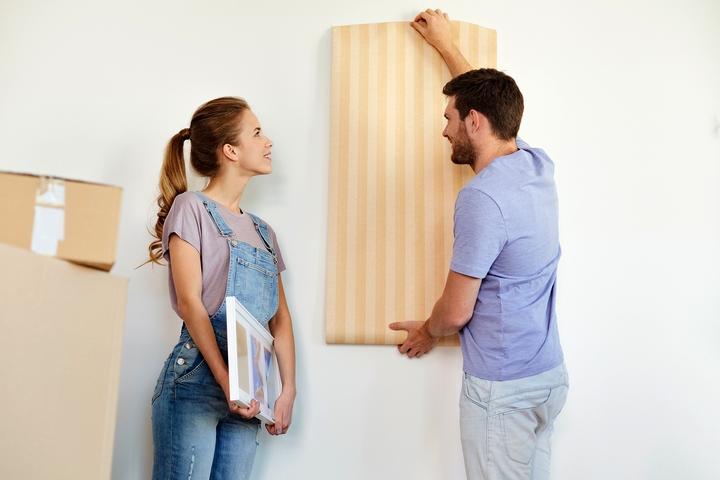 Wallpaper is one of those things that you either love or hate – there is no middle ground. Wallpaper is also an interior design that comes back every couple of decades. It was all the rage in the 1940s, then the 1970s, then the 1990s, and it is gradually making a comeback in 2019.
You can make a compromise with wallpaper, too.
Wallpaper can be used in the front entrance – and nowhere else. You don't want loud wallpaper, or wallpaper that will make your guests feel claustrophobic. A nice, simple, and elegant wallpaper will suffice.
Idea 5: Flowers That Live Forever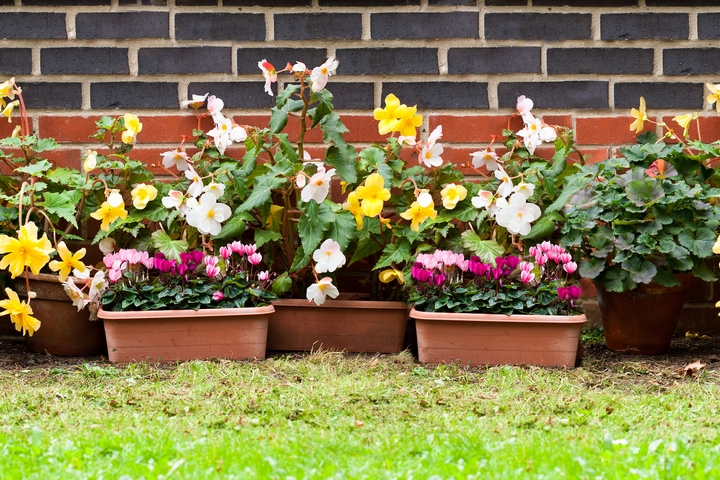 Who doesn't love a bouquet of flowers? If you have the money and time to constantly fill a vase with fresh flowers, then by all means do it. However, if you don't have the money and time, then you may want flowers that live forever. There is nothing wrong with a bouquet of plastic flowers, as long as they're in great shape and the type of flower is elegant and matches the interior of your foyer.
Idea 6: An Art Museum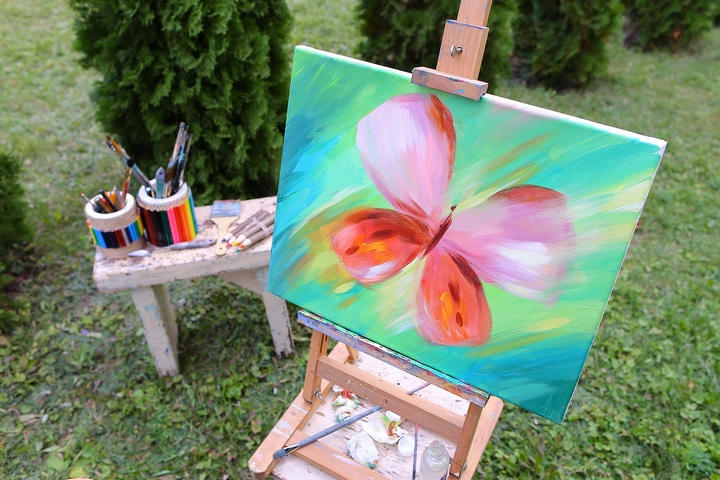 A Modigliani, a Munch, a Van Gogh, and a Caravaggio.
Instead of having an empty wall, why not turn it into a popup art museum? You can fill the walls with beautiful artworks from European history. Before you know it, everyone will want to converge to the front entrance to admire the paintings and discuss the juxtaposition of colours and intensity of brush strokes while they all stroke their beards.
Idea 7: Accentuate Your Stairway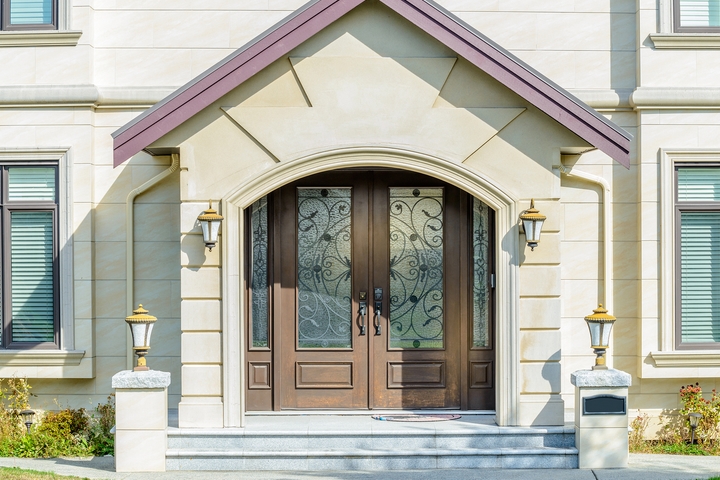 Does your front entrance lead to a stairway? If so, perhaps accentuating your stairwell can be a part of your overall interior design strategy.
How can you do this? Well, one concept is to add period sculptures, an upholstered bench, a lamp, and an ornate console. Every home is different, but there are ways to complement your stairs.
Idea 8: Paint a Runner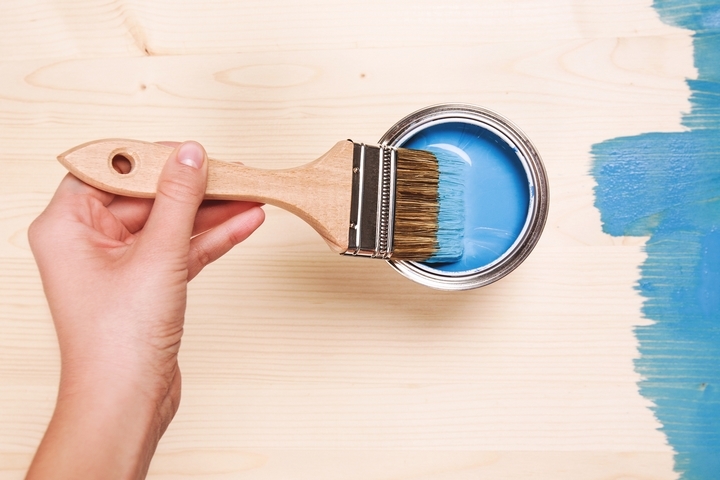 A runner is a great way to protect your floors, prevent bacteria from spreading throughout the home, and ensure that your foyer doesn't look empty. However, runners can be just as annoying because you need to constantly clean them. What if there was a way to have a runner without the mess?
There is! But how? That's simple: paint a runner on the ground. Whatever colour or design you wish; a painted runner is unique and saves you the time and energy to clean your runner.
Idea 9: A Cozy Part of the House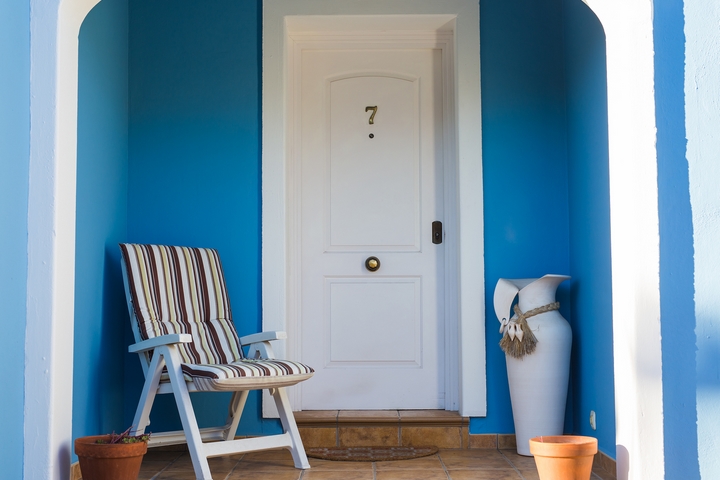 Sometimes, you just want to get a way from it all. When it is impossible to leave the home, whether it is because you have twins or your in-laws are constantly over for dinner, you can seek refuge in the front entrance. Rather than just standing oddly by the coatrack, you can instead do something unique:
Place a comfortable chair in the front.
Erect a small two-shelf bookcase.
Add a genre of books (preferably murder mysteries!).
Put a lamp on top of the bookcase.
Nail in a nice piece of artwork on the wall.
Now you have a comfortable space for everyone to enjoy.
Every home needs a facelift once in a while. You can't have the same look and feel as you did in 1975. A complete redesign of your fortress of solitude is needed every decade or so, and by doing this you can add some value to your property. You don't need a lot of money to transform your front entrance. A bucket of paint, a new picture, a chair, and/or a bookcase – it's pocket change.