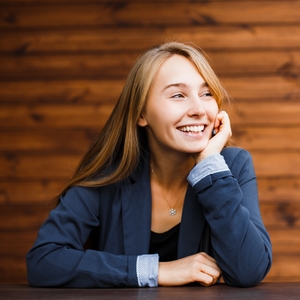 The first thing you need to know about me is that I'm not great at introductions.
The second thing you need to know about me is that I'm Carole, a working mother of four beautiful children. Three sons and one daughter, to be exact.  With four kids born only a couple of years apart, you can imagine dinnertime getting quite…rowdy. My husband and I manage to survive, just barely.
I love being a mother, but I also love my career as well. I've been working in the healthcare industry in the past 20 years. Being a nurse is hard work, but also emotionally fulfilling at the same time, but also a lot of hard work because it can't be overstated enough. Still, I'm grateful for this job. Few people can say that they're working their dream job, but that's what nursing feels like to me. I must have the nurturing gene, because helping other people invigorates me.
My friends often wonder how I do it, managing the family and a full-time job both at the same time. To be honest, I'm not quite sure myself. All I know is that I hardly have any time to myself. A regular day in my schedule looks something like this:
Early Morning: driving the kids to school
Morning: running errands
Still Morning: begin my shifts at the hospital
Lunch break: run more errands
Early Afternoon: continue my shifts at the hospital
Afternoon: pick up the kids from their extracurricular activities
Early evening: cooking dinner
Late evening: help the kids with their homework
Night: wash dishes, do laundry, do some half-hearted cleaning around the house
Still Night: make sure all the kids are in bed
Late Night: make sure the kids are REALLY in bed
Almost Midnight: prepare breakfast and lunch for tomorrow
Midnight: plop down on my bed in exhaustion
In between my hectic schedule, I'm also trying to find some time to work on Minivan Momma. It's a pet project of mine, not sure what I'm seeking out of it, but I just think it's important for me to enjoy one leisure activity in my day-to-day life. It might not seem like much, but you'll be amazed how much I enjoy blogging. Just being able to take thirty minutes out of each day and immerse myself into another world, it makes a huge difference to my sanity. I hope you enjoy reading Minivan Momma, because I definitely enjoy writing all the content you see here.