No matter where you live, your home is going to need some sort of flooring. The good news is that you have a great deal of options to choose from. From the materials used to the colours you want, you will be able to get exactly what you want for the prices that you can afford. It's important to know about the different flooring types pros and cons, then assessing what is the right material for you.
If you're unhappy with the flooring that you have in your house at the moment, the first thing that you should think about is why you don't like it. Is it the colour or the material? If you have carpet, what it underneath? You might be in for a pleasant surprise. Many older homes have a layer of carpet hiding a beautiful hardwood floor. Once you have a clear idea of what you don't like, you should then look at all of the flooring materials available to you so that you can make an informed choice.
The following are the different flooring types pros and cons:
1. Concrete flooring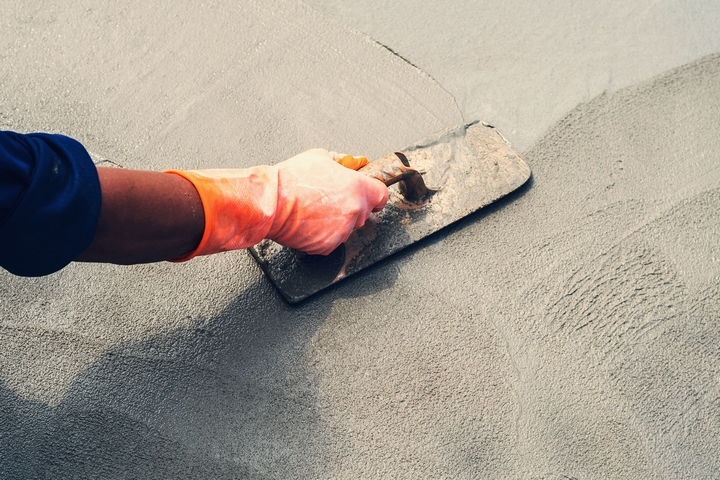 Concrete flooring isn't the first material that people think of when they think about flooring for their home. It is becoming more popular for those who want to have a more industrial feel to their home.
Pros of Concrete Flooring Type: 
As a flooring type, concrete flooring can take a lot of punishment. You can also select from a wide variety of colours and shades. This type of flooring is best suited to a kitchen, entertainment room or art studio.
Another advantage is its price. Concrete flooring is very affordable, at only $10-15 per sq ft.
Cons of Concrete Flooring Type:
If a concrete floor becomes damaged, it can be difficult to repair. You can patch some areas, but this will look untidy and amateurish.
Rooms that have a concrete floor will also feel very loud. Any sound in the room will appear much louder than in a room with a carpet or rug. This is because the sound bounces off the floor without being absorbed. The surface is also hard so it can become uncomfortable to stand on for too long.
2. Hardwood flooring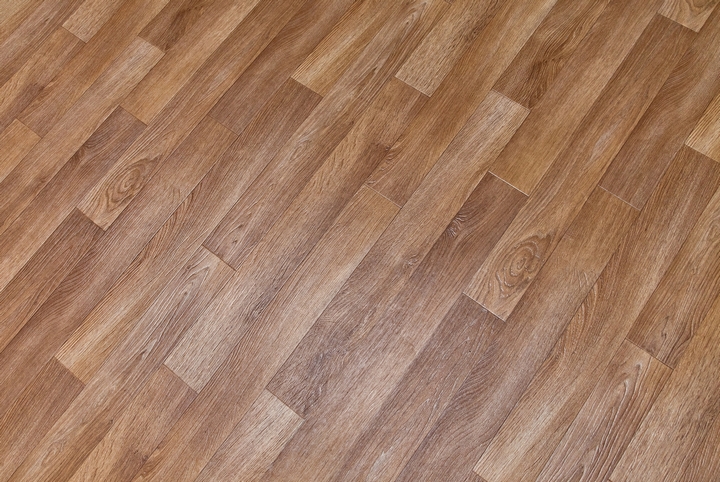 This material has had a huge comeback in the past decade. Hardwood floors went out of style in the 1970s and 1980s, which is why many of them are sitting underneath the carpet. Hardwood floors come in a variety of styles, including oak, maple, cherry, walnut, and pine to name a few. Hardwood flooring can cost between $10-50 per sq ft.
Pros of Hardwood Flooring Type: 
When it comes to any home improvement, you want some return on your investment. Hardwood floors are a great choice for any homeowner that is seriously interested in increasing the value of their home.
Hardwood floors are also durable and very easy to clean.
Cons of Hardwood Flooring Type: 
This flooring type is not the cheapest if you want good quality hardwood flooring.
It can be a little bit of a learning curve to make sure that you are using the right cleaning materials.
Using the wrong cleaning solution can damage the floors beyond repair.
3. Vinyl flooring
Vinyl flooring is often found in bathrooms and kitchens. This is because it is very easy to clean and inexpensive. This is deployed as a sheet that has a pattern printed on it.
Pros of Vinyl Flooring Type: 
This flooring material is water resistant and very resilient. It is nearly impossible to stain too!
There are so many different colours and patterns available that you will be able to choose whatever style you want.
Vinyl flooring is one of the most affordable flooring materials at less than $10 per sq. ft.
Cons of Vinyl Flooring Type: 
If a section of the floor is damaged, this flooring type can't be repaired and the whole floor needs to be ripped up and laid again. It is also obvious that it is vinyl.
A lot of homeowners will shy away from this as an option because it is known as a cheap flooring.
4. Laminate flooring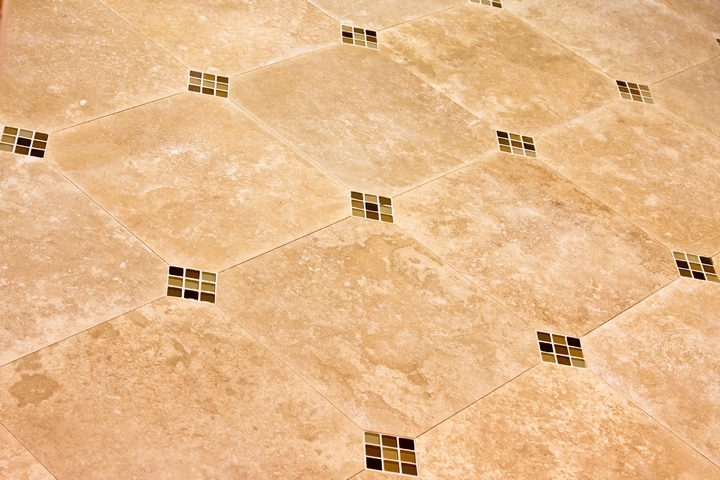 This is a type of flooring that is designed to look like hardwood. The material is created by printing an image of wood onto the flooring material and then gluing it to the floor. This is a cheap flooring material coming in at around $5 to $10 per sq. ft.
Pros of Laminate Flooring Type: 
The installation of laminate flooring is relatively easy and inexpensive. It is also very easy to clean.
To the casual observer, it might pass for a wood flooring but it won't hold up to closer scrutiny.
Cons of Laminate Flooring Type: 
If laminate flooring is exposed to too much water or moisture, it can become permanently damaged.
There is not the same resale value added to laminate flooring as there would be if a hardwood floor has been installed.
It can also be damaged quite easily. Any damage to the floor exposes the composite board beneath it making it look very cheaply made.