In addition to getting food into their belly, there are three primary goals for your toddler's morning breakfast: it needs to be fast to make, it needs to be full of nutrients, and it needs to be imbibed in minutes (who has time these days to sit at the breakfast table discussing Peppa the Pig?).
If you achieve these three things, then your day has gotten off to a great start. On the other hand, if you're turning to a bowl of cereal and a glass of water for your kid's breakfast, then you know your day hasn't begun the way you envisioned when you woke up from your three-hour slumber.
So, when you're out of ideas what to make for your two-year-old, here are seven nutritious and healthy breakfast ideas for toddlers:
1. Eggs, Toast, Fruit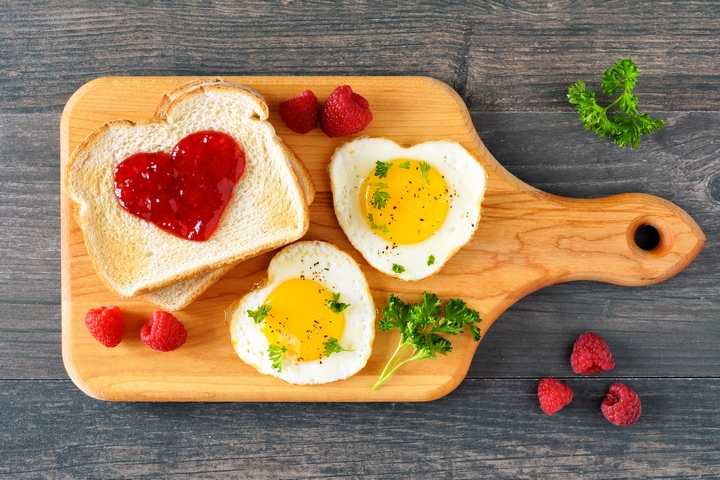 This healthy breakfast idea is simple but effective. You scramble some eggs, you cut your multigrain toast into triangles, and put fruit (things like raspberries, blueberries, or strawberries) on their plate. That is all you need to do to have a nutritious breakfast that will keep your wee one full for a couple of hours and get the vitamins and nutrients they need.
2. Oatmeal, Trail Mix, Fruit Pouch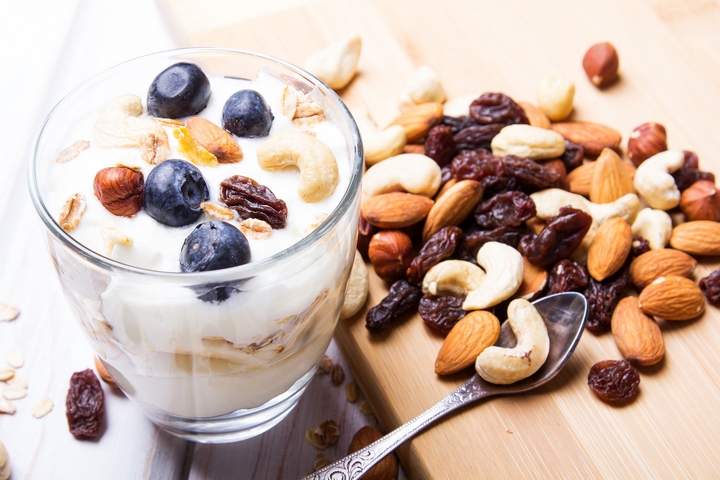 Instant oatmeal gets a bad reputation, especially among judging mothers who furrow their brows at other moms who serve instant oatmeal (maple and brown sugar, apple and cinnamon, or peaches and cream). But why? There's plenty of healthiness and nutrition for toddlers in a bowl of oatmeal.
Moreover, you can complement your oatmeal with trail mix (chopped nuts, dried fruit, and seeds) and a fruit pouch (apple and banana). This is a healthier meal than most adults have when they skip the traditional breakfast and head to Tim Hortons for an extra-large double-double and a doughnut.
3. Smoothie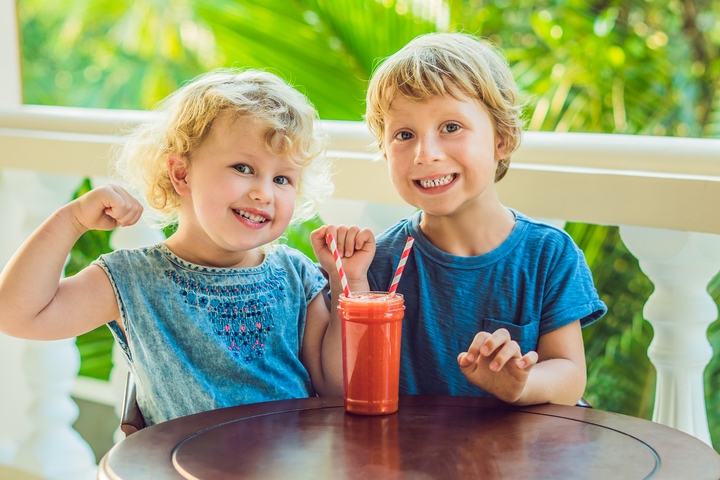 Did you know that you can serve your child a smoothie? That's right. Smoothies are no longer for fitness gurus, vegans, or those wanting to shed a few pounds. They are tasty, healthy, and full of vitamins.
Here are two smoothies that most parents swear by:
Superfood Smoothie: pineapple, mango, orange peach mango juice, coconut water, kale, flaxseeds, and Spirulina powder. You blend and voila!
Toddler Raspberry Banana Smoothie: raspberries, banana, goat's milk, vanilla yogurt, and ice cubes. Blend and pour.
Yes, a cup of this would be pleasant, especially when it's hot outside and you want something refreshing.
4. Yogurt Parfait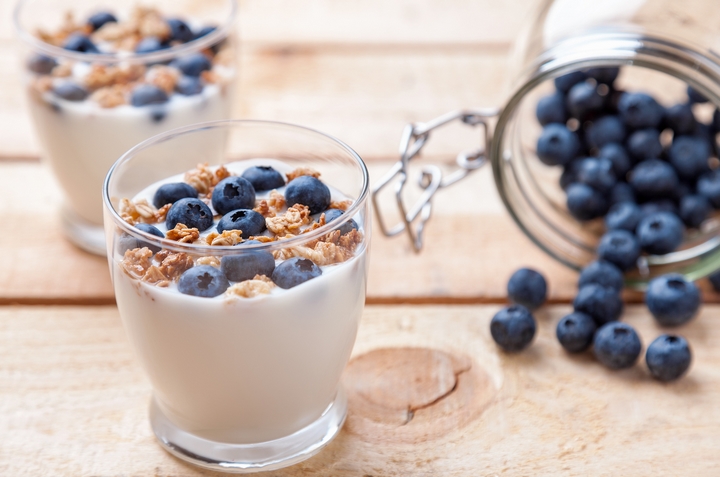 A yogurt parfait is considered a nutritious and healthy breakfast idea for toddlers. Usually, when we think of healthy breakfast ideas, it always needs to taste abominable. Not so with a yogurt parfait.
This is when you add fruit and/or whole grains to your yogurt to create a breakfast. So, yes, a yogurt parfait is perfect for toddlers.
What a recipe? Here is one that is popular among parent circles and requires very little effort:
Yogurt
Berries
Granola (or nuts and seeds)
Toasted coconut
…
And that's it. Isn't that incredible? It's nutritious, tasty, and easy to put together.
5. Hard-Boiled Egg, English Muffin, Chopped Avocado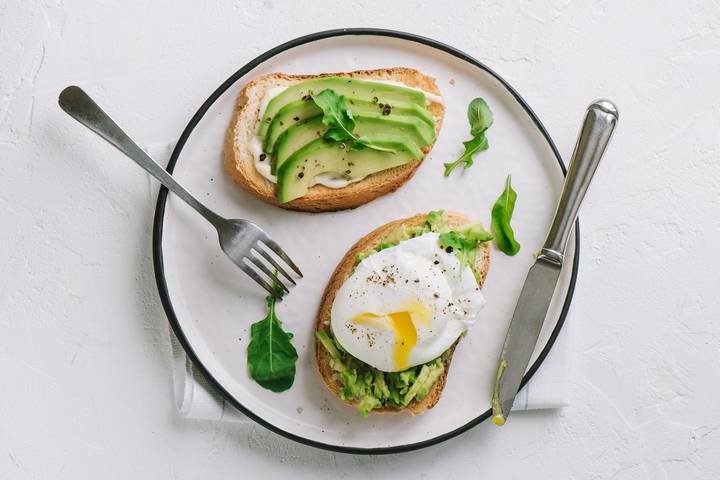 Pressed for time? Has all your energy been evaporated and it's only 7:30 a.m.? Don't worry about it.
You can make this simple healthy meal that will give the toddlers what they need:
Boil an egg and then slice it in half.
Toast a whole-grain English muffin and spread some marmalade.
Chop an avocado and place them on the side of the dish.
That wasn't so hard, was it? In fact, you can probably make one yourself. Just follow the recipe from Heather's Dish:
6. Overnight Oats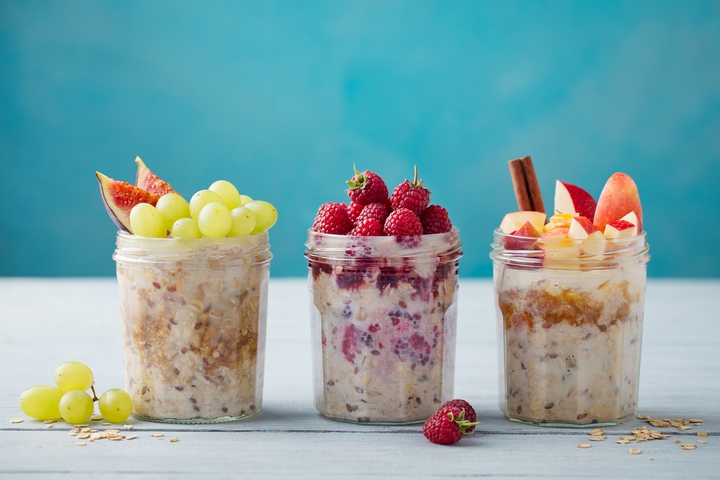 Back in the day, you would mix rolled oats with a liquid and other ingredients and let the bowl sit out overnight. Then, technology was born and now you can pour hot liquid on your oats or place it in the microwave. Surprisingly, it is good, and it's a great healthy breakfast idea for toddlers.
So, what do you do?
Pour a small amount of coconut or almond milk in a bowl of oats.
Add your carbohydrates (likely fruits)
Let it rest in the fridge overnight
Take it out of the fridge and serve.
The great thing about overnight oats is that they are thick and delectable, which makes it easier for toddlers to consume with a spoon.
7. Avocado and Vegetable Frittata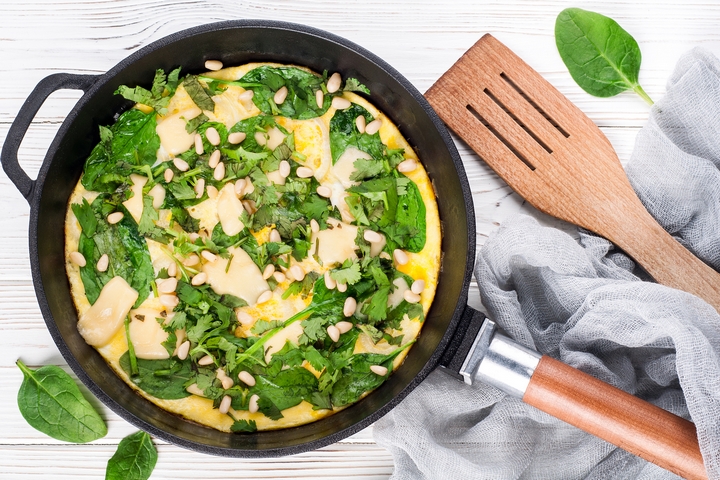 Again, with the eggs! Don't worry, with moderation your son or daughter won't have high cholesterol.
If you want to make your scrambled eggs, or eggs in general, exciting then here is what you do: fill a frittata with vegetables (peppers or cooked broccoli) and top it with avocado and a pinch of parmesan cheese. Your toddler will become a culinary connoisseur overnight.
There are four primary things to be on the lookout for when you're thinking of healthy breakfast ideas for toddlers:
Carbohydrates (whole grains)
Protein (eggs, nuts, and meat)
Produce (fruits and vegetables)
Healthy fats (avocados, fish, seeds, and nuts)
Whether you have a fastidious eater in the family, or your son or daughter gobbles up everything on the plate, there's an abundance of healthy and fast breakfast meals to serve.  Meal time is one of the most important times you have to bond with your child (especially for working parents, since we have to drop off the kids in daycare right afterwards), so you want the experience to go as pleasantly as possible.
On occasion, there is nothing wrong with those sugary cereals (we loved them as we watched cartoons as kids), but the primary breakfasts must contain these four nutrition aspects.
Just don't drool over these meals as you pour your fourth cup of coffee down your throat! Bon Appetit!