The winter months are slowly approaching, with the sun setting earlier and rising later. Sometimes, the only way to survive a bleak, dark winter is to hibernate through it in the space of comfort, warmth, and safety. Or perhaps, after a long week at work or a tiring dinner with the inlaws, all you want to do is go home to your bedroom and have a nice, long recovery. Coming home to blank walls and a space resembling a hotel room is not exactly the epitome of a cozy bedroom.
But, in that case, what does constitute a cozy bedroom? There are several tips and tricks to ensure that your bedroom truly feels like yours. Whether you are looking to make large, drastic changes or small low, effort, big-impact adjustments, there is surely something you can do to give warmth and life to your room.
Here are the best ways on how to make your bedroom cozy and comfortable:
1. Know what makes you feel comfortable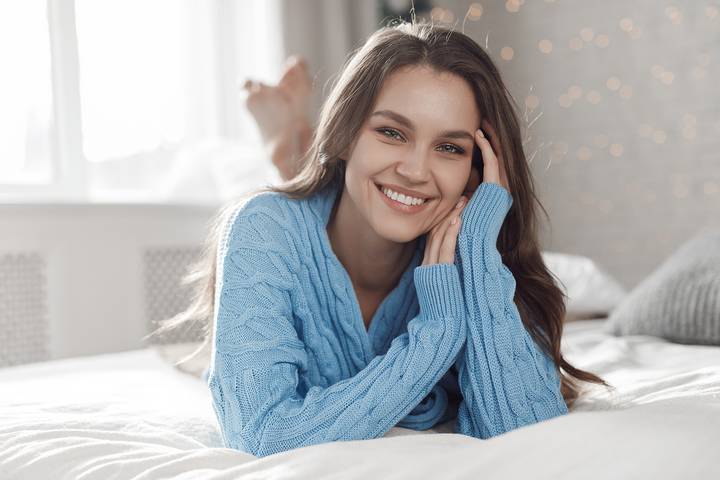 The first step to making your bedroom cozy is knowing what you need to make the space around you feel comfortable. Rather than tangible objects, consider what aesthetic you would like your room to have.
This cohesiveness will ensure that your room is a place of predictability. It is your haven! Keep your aesthetic in mind whenever you are purchasing decorations or furniture to allow your cohesive theme to bring you comfort.
2. Add greenery and flowers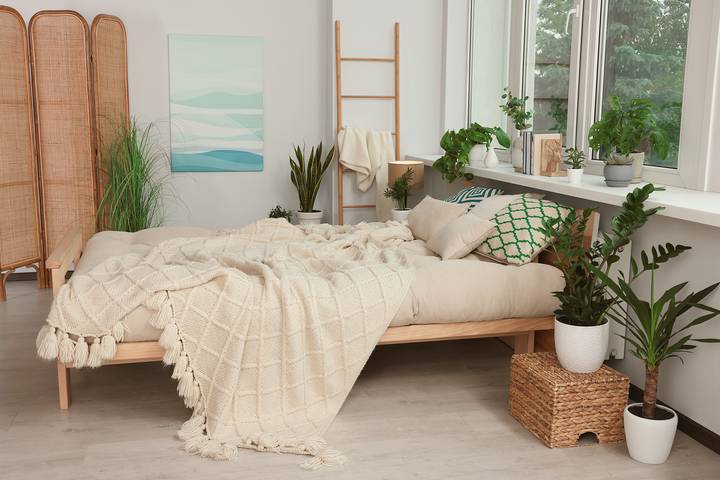 Adding greenery is a great way to make your bedroom feel warm and lively. If you are not a large plant person, you could opt for cacti or succulents for low-maintenance plants. Natural elements create a soft look in your room, giving it a feeling of coziness and homeliness.
The best part about greenery and flowers is that they can be customized to your liking! Opt for baby's breath, light-coloured tulips, or a bundle of daisies for greenery that emphasizes the coziness of your room.
3. Sofa beds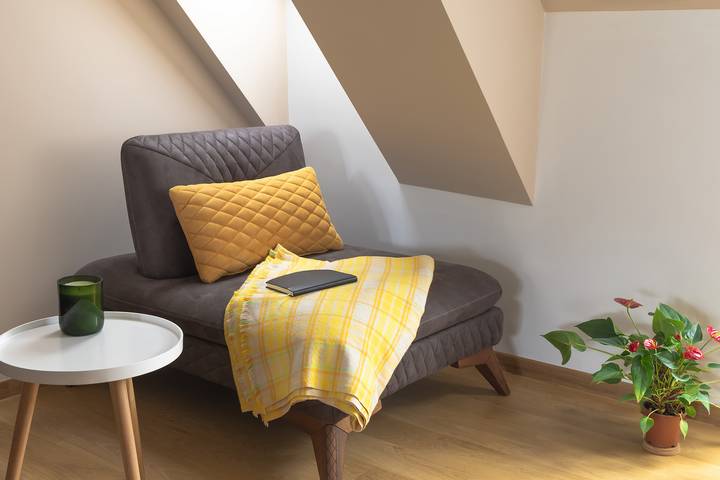 When you think bedroom, most people think: of sleeping, studying, and Netflix in bed. If you allow your imagination to expand, you will find that your haven for comfort and relaxation can also represent the same during the daytime.
Choose a sofa bed for small spaces to ensure your bedroom is cozy at all times of the day and night. During the daytime, decorate the sofa portion with throw pillows and blankets. During the nighttime, pull out the bed and use those same throw pillows and blankets to create a mound of warmth and safety.
4. Blankets and pillows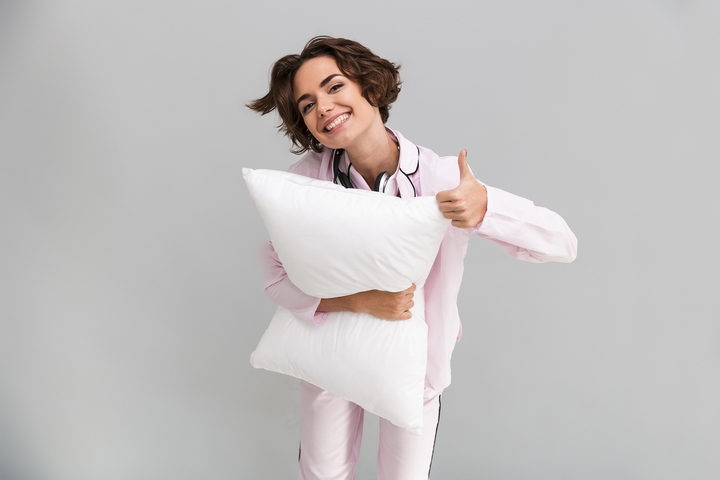 There is nothing cozier than rubbing your feet under the sheets to warm them up after a cold outdoor escapade. Blankets, especially ones made of sherpa and lined with fur, are sure to bring you that exact comfort you are looking for.
Select light colours and soft patterns to complete the look. You could even look for knitted blankets as a cherry on top. Throw pillows are yet another way to add coziness to your bedroom— choose fluffy ones with soft textures to pull it all together.
5. Decoration and photos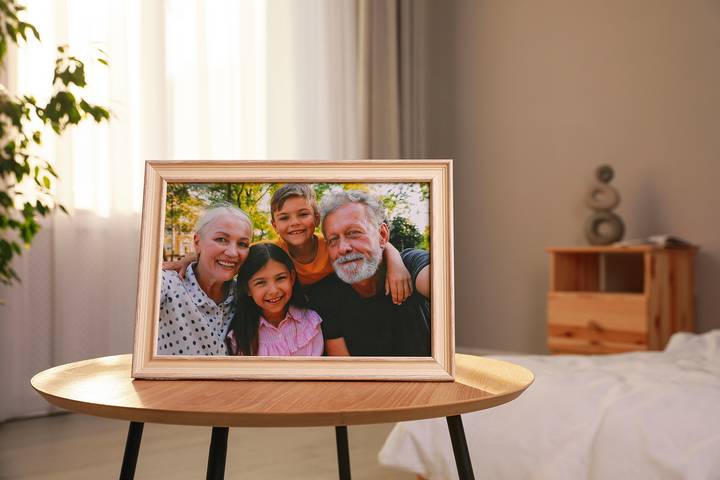 To feel comfortable in a space is to feel at home. This can be achieved only by making the space your own. Adding personalized decorations that speak to your personality and interests gives you a chance to look around the room and say, "yup, this is mine."
Photos, as well, are a classic way of imposing happy memories onto your space. Depending on your aesthetic, you could use polaroids, film photos, framed photos, or even printer-printed images.
6. Create a bedroom nook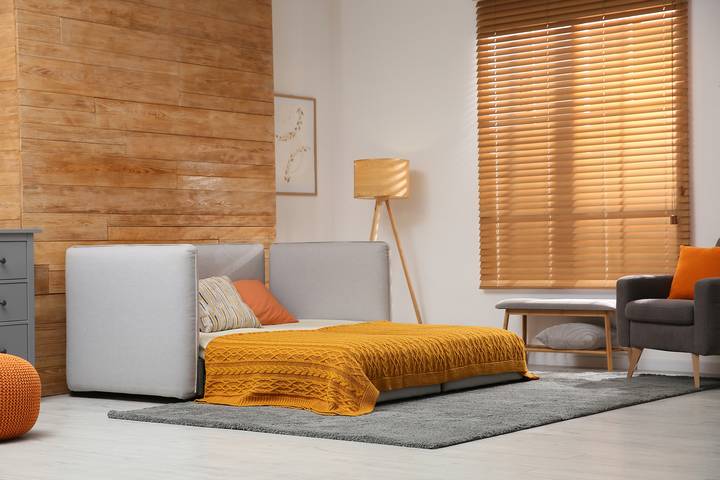 When we enter our bedroom, we often look to escape from the rest of the world: hide away in a space we know is true and one hundred percent ours. As such, creating a separation in the bedroom is a great way to ensure the space you sleep and resign to is cozy and away from your desk and workspace. To do this, you could use curtains and drapes or perhaps a shelf unit at the foot of your bed.
7. Lights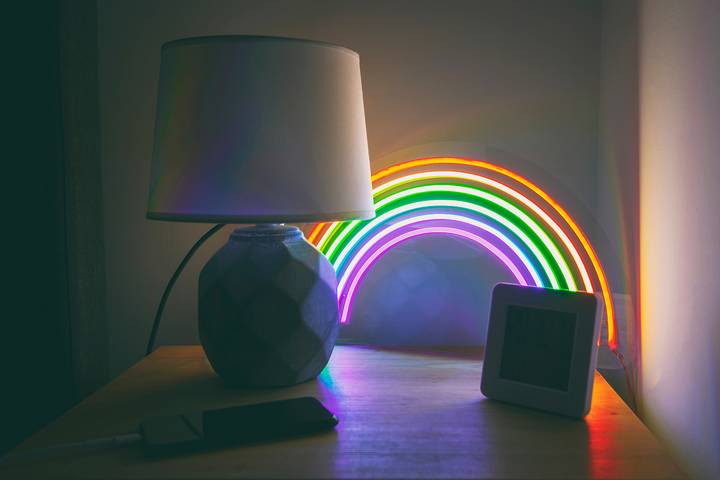 Often, lights can make you feel more settled into your place, especially when it is dark outside. The amazing thing about lights is that there are so many options! Perhaps you enjoy the nightclub scene and would like to bring a part of that home: no problem! Buy a neon sign or LED lights to line your room, and you are suddenly transported back to bright lights and laughs.
Fairy lights are another amazing option to give your room a comfortable atmosphere. During the dark seasons, lights are also critical for maintaining good mental health: a sunset or light therapy lamp can work wonders in making you feel better in the space around you.